The band N2BLU brings the old school romance back in the picture with their latest track "Electric Dreams"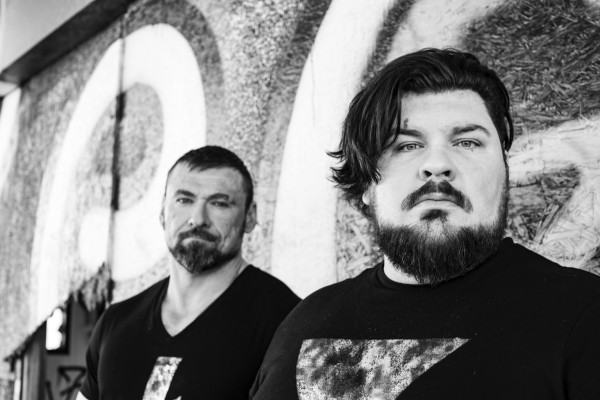 United by their love for music, N2BLU is a band comprising of 2 talented musicians, Jonathan and Konstantin. Both the artists were on their separate paths of making music until they met in New Orleans in 2016. They instantly clicked and realized they had a mutual passion for music. After writing some songs, creating melodies, and overcoming the ups and downs in their way, they found the perfect melding of their different musical backgrounds. Their talent called for attention, and after making a couple of songs under different names, they were soon discovered by their current mentor, Loren Israel, who helped them hone and master their skills as artists and creators. Eventually, they became the duo they are today, N2BLÜ.
After the successful release of great songs and gaining mass popularity, N2BLU is ready to rock once again, with their latest single titled "Electric Dreams". Like most of their other songs, this track too is inspired by love and relationships. "Electric Dreams" will take you down the memory lane of old school love that existed before the era of social media and the internet. Jonathan's love for the '80s and the '90s romantic comedies gave rise to this majestic track.
"Cheesy and dripping with romantic cliché's as they were/are, I loved them anyway. Those Electric Dreams, as I've coined them, were both a blessing and a curse in a lot of ways. The idea that our romantic lives are wrapped up in a serendipitous reality met with the notion of choosing your destiny can be a bit of a challenge to reconcile. Electric Dreams explores the relationship between this romantic duality from my perspective", says Jonathan, elaborating more on the story behind "Electric Dreams".
N2BLU likes to describe their music style as new romantic EDM Pop with a dash of 80s/90s nostalgia thrown in for a bit of color. They love to experiment with different music genres and come up with an original sound of their own. They create music that is meaningful and soulful and can connect to the listeners' hearts. They believe in making quality music that is raw and refreshing.
Listen to the track "Electric Dreams" now on Apple Music.
Lyrics: https://bit.ly/ElectricDreamsN2BLU
Media Contact
Company Name: N2BLU
Contact Person: Media Relations
Email: Send Email
Country: United States
Website: www.instagram.com/n2bluofficial/