Multifaceted musician Brien Andrews releases the latest instrumental track "Don't Dance Just Groove"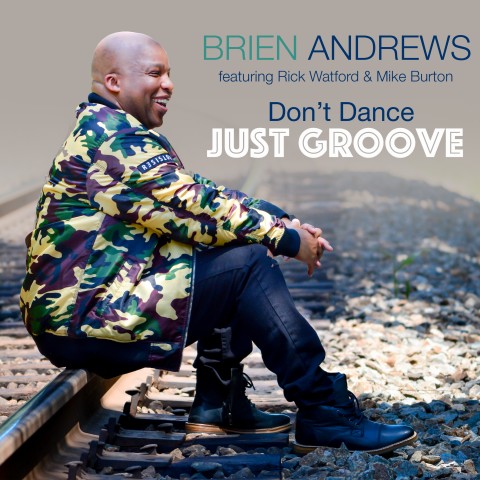 Brien Andrews is a multifaceted artist with an extraordinary career. His musical journey has been as exciting as his music. Having shared the stage with few of the biggest names in the industry like Mandisa, Willie Bradley, Carol Albert, Jennifer Holliday, Phil Denny, Ragan Whiteside, Groove Centric, and PJ Morton, to name a few, Andrews knows how to create magic with his live performances. A powerhouse of talent, Andrews has also had the opportunity to be a part of stage plays with renowned play writers such as Tyler Perry, in his play "Madea Family Reunion", along with T. D. Jakes in "Woman Thou Art Loosed".
After giving several hits like "I Love You Lord Today" and "An Early Thursday", Andrews is back with his latest single titled "Don't Dance Just Groove", featuring Rick Watford and Mike Burton. As the name of the track suggests, "Don't Dance Just Groove" will make you want to sway your body to the groovy music that is full of lively and powerful beats. It is an energetic track filled with foot-tapping rhythms and beats that compel you to hit the dance floor.
Telling about the story behind his latest project, Andrews says, "I was coming home from an incredible recording session with another band I perform with, Groove Centric. While still on a musical high, the melody of the song began to come to me. The next thing I heard was the groove. By the time I was home, I had hummed the idea out on my phone. Called up a friend of mine Brian Clay, shared the idea with him, and together, we came up with this new song."
"Don't Dance Just Groove" is the kind of song that breaks the monotony of regular music. If you are looking for some upbeat-house-party kind of music, plug in your loudest speaker and play this track, and you have a party right there! This track is also an excellent choice for clubbing scenes, or even for a long ride with friends in your car. It goes with every occasion just fine.
Andrews draws inspiration to make music from his beloved mother, who was a music major and choir director, and his cousin Anthony Green who was an incredible drummer and currently a bestfriend and advisor. He likes to describe his music style as "smooth and contemporary jazz with a flare of the gospel at times."
With his majestic music, Andrews has not only created a stir in the United States but other places too, including South Africa, Sweden, Denmark, Finland, Gotland Visby, Japan, and Germany. His refreshing music and suave personality are helping him pave his way through the industry rapidly.
Listen to the single "Don't Dance Just Groove" now on leading music platforms, including Apple Music.
Media Contact
Company Name: Bri'Entertainment
Contact Person: Brien Andrews
Email: Send Email
Country: United States
Website: www.brienandrews.com