GRIPZILLA – Meet The Ultimate Grip Training Kit For Wellness And Fitness Enthusiasts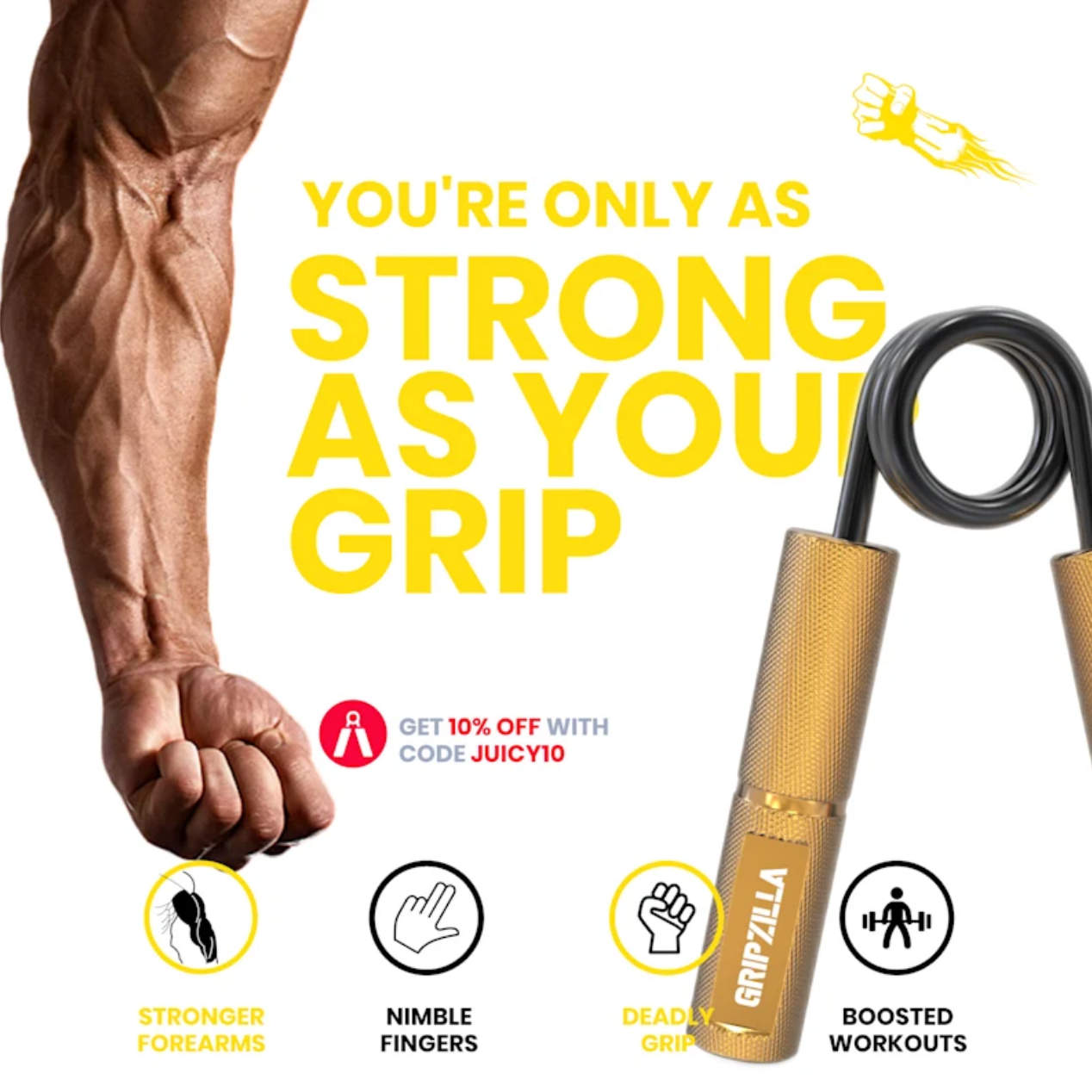 Innovative grip kit, GRIPZILLA, officially launches to help fitness enthusiasts and athletes achieve more with their reps
It is looking like the dawn of a new beginning for gym rats and other categories of fitness enthusiasts with the launch of GRIPZILLA Ultimatum. Described as "The Ultimate Grip Training Kit," the product is designed to support the fitness goals of users, helping them to go harder, better, stronger, and faster, ultimately skyrocketing their workout results.
The global fitness market has continued to evolve over the years, growing to become a multi-billion-dollar industry as more solutions emerge to meet the needs of health-conscious individuals. In a related development, several grip kits have been developed to help users of weight handle their tools better and ultimately achieve their fitness goals. Unfortunately, many of such solutions have not effectively addressed the concerns of users, which is where GRIPZILLA Ultimatum aims to change the narrative.
GRIPZILLA offers an all-inclusive solution not only for athletes but also for any member of the family, with a 2015 Prospective Urban and Rural Epidemiological study showing a significant correlation between grip strength and the risk of cardiovascular diseases. A similar study in 2015 published in the American Journal of Preventive Medicine showed that people with lower grip strength are more likely to be diabetic. Consequently, the launch of GRIPZILLA is particularly timely and imperative, considering the rising cases of the risk of cardiovascular diseases and the increasing call for more fitness activities.
Their grip training kits will help improve users' grip strength, enabling them to handle heavier weights with relative ease, prevent common gym accidents, achieve a well-balanced look in your arms, and increase shoulder stability amongst others, to deliver a customized experience.
The 6-piece set is a crucial tool for different types of activities, including grappling, climbing, golf, tennis, judo, arm wrestling, Brazilian jiu-jitsu, calisthenics exercising. Each package includes a Nylon Gripper Bag, 6 Heavy-Duty Grippers. (50lb-300lbs), and a pair of Foam Handle Covers.
GRIPZILLA tools are available to wellness and fitness enthusiasts in different parts of the globe(literally, they offer free worldwide shipping) to help them reach their goals.
For more information about GRIPZILLA and the features of the product, visit – https://gripzilla.co/, Instagram, Facebook and TikTok.
Media Contact
Company Name: GRIPZILLA
Contact Person: Media Relations
Email: Send Email
Country: United States
Website: https://gripzilla.co/