Hip Hop Recording Artist G-Lou Set To Release His Short Film "The Scouting Report"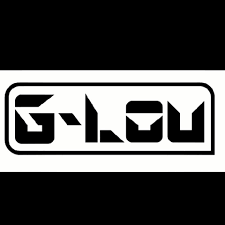 American Hip Hop recording artist, songwriter, and record producer, G-Lou, drops a new short film "The Scouting Report," sharing his rollercoaster experience in the music business with the world
San Diego recording artist and music producer, G-Lou, is looking to give his fans and lovers of hip hop a feel of what goes into making hits and the struggles in the music business as he releases a new short film titled "The Scouting Report." The multifaceted entertainer documents his fall and rise and the struggles of making it in the music business in the short film.
The global music industry has undoubtedly grown in leaps and bounds over the years to become a multi-billion-dollar market. In a related development, different stakeholders have emerged across the globe to deliver the best of content to listeners. Music fans often admire the successes achieved by their favorite acts, without knowing the hard work that goes into the process. However, G-Lou is looking to shed more light on this aspect with his eye-opening short film, using himself as a case study.
G-Lou is one of the fastest-rising acts in the industry, with his versatility putting him ahead of his contemporaries. In the new project, the producer reveals his experience in the business, with the film capturing recording sessions of past group albums, including Out Of The Ordinary, Beautiful Stories, 7-Year Itch, and Solo projects Everyday Exceptions, The Unpopular Opinion, and capturing Show footage. He also gives his fans a heads up into future projects, including new albums.
For more information about "The Scouting Report" and other works from G-Lou, visit Instagram and YouTube. G-Lou can also be found across several digital platforms, including Spotify and Apple Music.
About G-Lou
G-Lou, otherwise known as Luis Antonio Cortes, is an American Hip Hop recording artist, songwriter, and record producer from San Diego, California.
Media Contact
Company Name: Under Siege Music Group
Contact Person: Cal Jedison
Email: Send Email
City: San Diego
State: California
Country: United States
Website: Instagram.com/G_Lou90