Disposable Pipette Tips Market Projected to reach US$ 166.57 million by 2028 says, The Insight Partners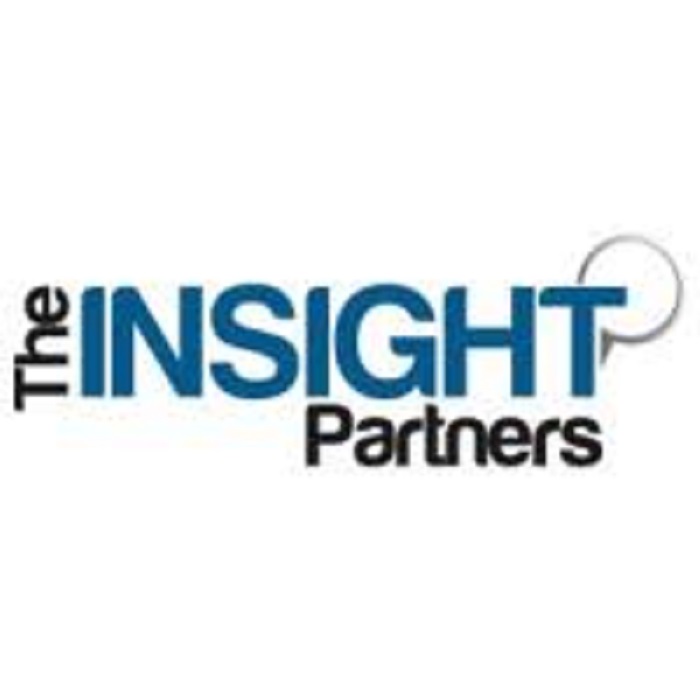 The disposable pipette tips market is projected to reach US$ 166.57 million by 2028 from US$ 88.51 million in 2021; it is expected to grow at a CAGR of 9.5% from 2021 to 2028
According to The Insight Partners new research study on "Disposable Pipette Tips Market Forecast to 2028 – COVID-19 Impact and Global Analysis – by Type and End User," The report highlights trends prevailing in the market and drivers and hindrances pertaining to the market growth. Factors such as growing research in the biotechnology sector and increasing advancements in the healthcare sector drive the market growth. However, the reuse of plastic pipette tips hinders market growth.
Strategic Insights:
| | |
| --- | --- |
| Report Coverage | (Details) |
| Market Size Value in | (US$ 88.51 million in 2021) |
| Market Size Value by | (US$ 166.57 million by 2028) |
| Growth Rate | (CAGR of 9.5% from 2021 to 2028) |
| Forecast Period | (2021-2028) |
| Base Year | (2021) |
| No. of Pages | (138) |
| No. Tables | (85) |
| No. of Charts & Figures | (72) |
| Segments covered | (Type, End-User and Geography) |
| Regional scope | (North America; Europe; Asia Pacific; Latin America; MEA) |
| Country scope | (US, UK, Canada, Germany, France, Italy, Australia, Russia, China, Japan, South Korea, Saudi Arabia, Brazil, Argentina) |
| Report coverage | (Revenue forecast, company ranking, competitive landscape, growth factors, and trends) |
Get Sample PDF Copy of Disposable Pipette Tips Market at: https://www.theinsightpartners.com/sample/TIPRE00025062/
Disposable pipette tips are small in size and have shape like cones. The tips are made of molded plastic. Scientists attach a pipette tip to the end of a pipettor and then uses it to transfer the liquid. The liquid used in the pipette tip is measured in microliters (μL), or one-thousandth of a milliliter (mL). Pipette tips are manufactured in accordance with the international quality standards and norms. They are offered in various colors and sizes to meet the exact requirements of the clients.
Increasing Advancements in Healthcare Sector Drives Disposable Pipette Tips Market
Biotechnology companies across the world are increasing their efforts to develop advanced products and solutions to treat diseases with zero error. Further, the growing pharmaceutical market along with rising investments in R&D and surging drug approvals across the globe would propel the disposable pipette tips market growth in the coming years. Global R&D spending in healthcare industries was ~US$ 32.8 billion in 2020. This is likely to grow with companies pumping in more funds to improvise their products. With the technological advancements in the healthcare sector, significant improvements are extensively being made in pipetting materials, from glass to high-grade plastics.
In addition, manufacturers in different regions, along with local governments, are increasingly seeking new approaches to address the high demands for manufacturing existing and novel drugs and vaccines. To fill this demand–supply gap, many biopharmaceutical companies, research institutes, contract research organizations (CROs), and contract development & manufacturing organizations (CDMOs), adopted automation in laboratories for high precision and low turnaround time. Furthermore, the rising number of clinical trials, growing pharmaceutical pipeline, increasing awareness regarding lab automation, surging demand for high precision in liquid handling and sample preparation, increasing number of research studies over time, and the rising adoption of automated liquid handling systems in drug discovery and diagnostics labs are propelling the market growth.
COVID-19 pandemic on the market across all the regions. The pandemic has disrupted the socioeconomic conditions of various countries across the world. Presently, the US is the world's worst-affected country due to the COVID-19 outbreak with the highest number of confirmed cases and deaths, as per the recent WHO statistics. The high number of COVID-19 positive cases has negatively impacted the global economies. There has been a decline in overall business activities and growth of various industries operating all around the world.
Download the Latest COVID-19 Analysis on Disposable Pipette Tips Market Growth Research Report at: https://www.theinsightpartners.com/covid-analysis-sample/TIPRE00025062
In mid-2020, many companies increased investments to boost pipette tip production capacity to support COVID-19 diagnostics and treatments. In October 2020, the Tecan Group received a US$ 32.9 million (CHF 29.8 million) contract by the US Department of Defense (DoD) and the US Department of Health and Human Services (HHS) to support the expansion of US pipette tip manufacture for COVID-19 testing. Disposable pipette tips are an important part of molecular tests for SARS-CoV-2 and other assays run on fully automated, high-throughput systems. The new manufacturing lines in the US are planned to begin producing pipette tips in the fall of 2021, allowing for an increase in domestic testing capacity of several million tests per month by December of that year. With increasing research and diagnostic testing, the demand for pipettes, pipette tips, well plates, and other diagnostics related consumables has increased, and is expected to grow vigorously during the forecast period. COVID-19-related issues have propelled the disposable pipette tips market growth.
Disposable Pipette Tips Market: Competitive Landscape and Key Developments
Eppendorf AG, METTLER TOLEDO, THERMO FISHER SCIENTIFIC INC, Sartorius AG, Tecan Trading AG, Corning Incorporated, Socorex Isba SA, INTEGRA Biosciences AG, Labcon, and Analytik Jena GmbH are among the leading companies operating in the disposable pipette tips market.
The companies are adopting inorganic and organic growth strategies to expand their global footprints and product portfolio to meet the rising demands for disposable pipette tips. For instance, in September 2021, Thermo Fisher Scientific Inc. declared a US$192.5 million contract award from the US Department of Defense (DoD) to ensure consistent and reliable domestic production of pipette tips, which are used within research and diagnostic labs to discharge precise amounts of liquid.
Based on type, the disposable pipette tips market is bifurcated into non-filtered pipette tips and filtered pipette tips. In 2021, the non-filtered pipette tips segment accounted for a larger share of the market. Non-barrier tips are the workhorse of any lab and are usually the most affordable option. These tips come in the large quantities (i.e., in a bag) and pre-racked (i.e., in racks which can be easily place into boxes). The non-filtered pipette tips are either pre sterilized or non-sterilized. The tips are available for manual pipette as well as automated pipette. Majority of market players, such as Labcon, Corning Incorporated, and Tecan Trading AG, offer these types of tips. Further, the filtered pipette tips segment is anticipated to register a higher CAGR of 10.8% in the market during the forecast period. These tips are more convenient and cost effective than non-filtered tips. Various companies, such as Thermo Fisher Scientific, Sartorius AG, Gilson Incorporated, and Eppendorf, offer filtered pipette tips .
Order a Copy of Disposable Pipette Tips Market Growth, Strategies and Forecasts 2021-2028 Research Report at: https://www.theinsightpartners.com/buy/TIPRE00025062/
Browse Related Reports and get Sample copy
Filtered pipette tips Market Forecast to 2028 – COVID-19 Impact and Global Analysis By Product Type (standard length pipette tips and extended length pipette tips. On the basis of application, the market is categorized as Hospital, Industry, and Research Institutions), and Geography https://www.theinsightpartners.com/sample/TIPRE00013962/
About Us:
The Insight Partners is a one stop industry research provider of actionable intelligence. We help our clients in getting solutions to their research requirements through our syndicated and consulting research services. We specialize in industries such as Semiconductor and Electronics, Aerospace and Defense, Automotive and Transportation, Biotechnology, Healthcare IT, Manufacturing and Construction, Medical Device, Technology, Media and Telecommunications, Chemicals and Materials
More Research: https://daulatguru.com/author/theinsightpartners/
Media Contact
Company Name: The Insight Partners
Contact Person: Sameer Joshi
Email: Send Email
Phone: +1-646-491-9876
City: Pune
State: Maharashtra
Country: India
Website: https://www.theinsightpartners.com/pr/disposable-pipette-tips-market