Quadrifolium is launching the first affiliate network for marketers to advertise a million of CryptoClovers NFTs in exchange for 30% commissions as instant BNB crypto payouts.
First lucky charm non fungible tokens CryptoClovers have the potential to enter Guinness World Record as the largest NFT collection with 999,999 pieces of art. To achieve the milestone, Quadrifolium is building a community of brokers and affiliates that can come together to advertise the NFTs in exchange for instant crypto payouts.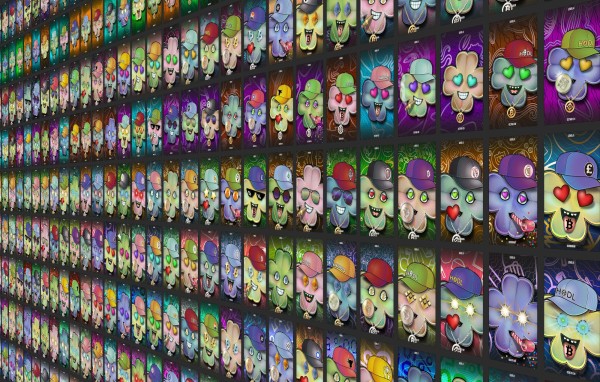 Quadrifolium a new Binance Smart Chain project. It is an Ecological NFT marketplace that has been created by a talented team of developers led by Tib Pey, a French designer and IT Director, to compete with the giants like Opensea, bringing low sales fees and low minting fees among many other benefits.
As part of a grand launch, Quadrifolium intends to gain traction by introducing a broker affiliate system to advertise its native "CryptoClovers" collection sponsored by Nike, Apple and Lego. It is a real opportunity for brokers, advertisers and marketers to earn serious money by selling super trendy NFTs. Brokers and affiliates will enjoy selling CryptoClovers for various reasons. Currently, NFTs are among digital-offers with a very high conversion rate as this sector is booming. It is a great opportunity for them to sell and enjoy instant crypto payouts.
The system comes with a great customer service on Discord to help brokers and affiliates succeed by giving them tips and ready made materials to be used as ads. Quadrifolium has plenty of ready-made videos, pictures, ads, articles to help anyone sending traffic and redirecting visitors to Quadrifolium backed up with a 2 months cookies duration.
To learn more, visit: https://brokers.quadrifolium.io/affiliates/
About CryptoClovers
Quadrifolium's CryptoClovers are the first lucky charm tokens to be revealed on any blockchain. There are 999.999 collectible pieces of art sponsored by Nike, Apple and Samsung. They are digital four-leaf clovers being represented as humanized characters. To learn more, visit: cryptoclovers.io
Media Contact
Company Name: Quadrifolium
Contact Person: Tibere Pey
Email: Send Email
City: Paris
Country: France
Website: CryptoClovers.io