Life Science Analytics Market worth $47.5 billion by 2027: Driving Insights for Healthcare Innovation | CAGR 11.8%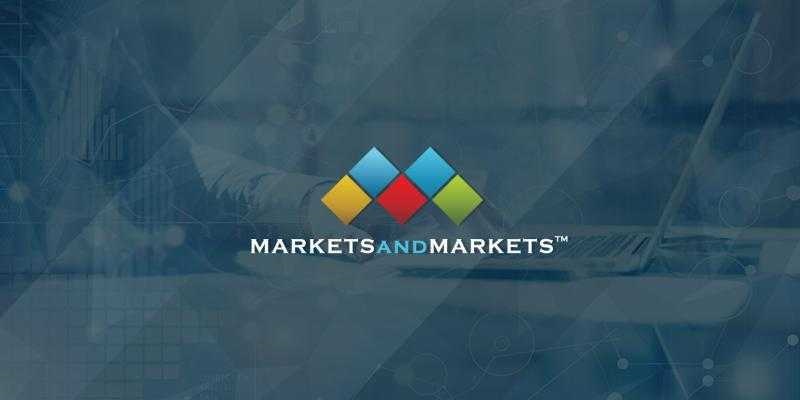 Prominent players in this market include Oracle (US), IBM (US), SAS Institute Inc. (US), Accenture (Ireland), IQVIA Inc, (US), Cognizant (US), Wipro (India), Allscripts Healthcare, LLC (US), Optum, Inc. (US), Microsoft (US), MaxisIT (US), ExlService Holdings, Inc. (US), Cerner Corporation (US), Cotiviti, Inc. (US)
Browse 211 market data Tables and 45 Figures spread through 251 Pages and in-depth TOC on " Life Science Analytics Market by Type (Predictive, Descriptive, Prescriptive), Application(Sales & Marketing, Regulatory Compliance, R&D, Pharmacovigilance), Component(Software, Service), Delivery (On Premise, On Demand), End User -Global Forecast to 2027
Life Science Analytics Market in terms of revenue was estimated to be worth $27.1 billion in 2022 and is poised to reach $47.5 billion by 2027, growing at a CAGR of 11.8% from 2022 to 2027 according to a new report by MarketsandMarkets™. The life science analytics market is mainly driven by factors such as rising technological advancements in analytical solutions and increasing adoption of analytics for sales and marketing applications.
Request for FREE Sample Pages: https://www.marketsandmarkets.com/requestsampleNew.asp?id=174990653
Life Sciences Analytics Market refers to the application of data analytics and advanced technologies in the life sciences industry to gain insights, make informed decisions, and improve various aspects of research, development, and commercialization of drugs, medical devices, and biotechnology products.
Key components of the Life Sciences Analytics Market include:
Data Analytics Solutions: These solutions involve the collection, integration, and analysis of data from various sources such as clinical trials, electronic health records, genomic data, and real-world evidence to generate meaningful insights.
Business Intelligence: Business intelligence tools and platforms are used to visualize and present data to stakeholders, enabling them to make informed decisions related to R&D, sales, marketing, and supply chain management.
Predictive Analytics: Utilizing historical data and statistical algorithms, predictive analytics helps forecast outcomes and trends, enabling companies to anticipate patient behavior, disease patterns, and drug response.
Real-Time Analytics: This involves analyzing data as it is generated, allowing companies to respond swiftly to emerging trends and make real-time adjustments to their strategies.
Cloud-Based Solutions: Cloud computing enables secure storage and processing of vast amounts of data while providing flexibility and scalability for life sciences companies.
AI and Machine Learning: Artificial intelligence and machine learning algorithms are used to process large datasets, identify patterns, and provide personalized insights, accelerating drug discovery and development processes.
Regulatory Compliance: Analytics plays a crucial role in ensuring compliance with stringent regulations and guidelines in the life sciences industry, such as the FDA's requirements for drug approval.
Access Full Report @ https://www.marketsandmarkets.com/Market-Reports/pharmaceutical-life-science-analytic-market-174990653.html
North America is expected to hold the largest share of the life science analytics market
life science analytics market is divided into North America, Europe, Asia Pacific, and the Rest of the World (RoW). Factors such as growing adoption of IT in the life science industry, rising pressure to reduce healthcare costs and presence of leading players are driving the growth in North American market.
Life Science Analytics Market Dynamics:
Drivers:
Technological advancements
Big data in the life science industry
Growing adoption of analytics solutions in clinical trials
Increasing adoption of analytics for sales and marketing applications
Need for improved data standardization
Increasing prevalence of chronic diseases
Growing pressure to curb healthcare spending and the need for improved patient outcomes
Restraints:
High implementation costs
Opportunities:
Increasing focus on value-based medicine
Use of analytics in precision and personalized medicine
Use of big data analytics to increase R&D productivity
Emergence of social media and its impact on the life science industry
Challenges:
Data privacy issues
Data integration in the life science ecosystem
Dearth of skilled personnel
Key Market Players:
Oracle (US), IBM (US), SAS Institute Inc. (US), Accenture (Ireland), IQVIA Inc, (US), Cognizant (US), Wipro (India), Allscripts Healthcare, LLC (US), Optum, Inc. (US), Microsoft (US), MaxisIT (US), ExlService Holdings, Inc. (US), Cerner Corporation (US), Cotiviti, Inc. (US), Inovalon (US), CitiusTech Inc (US), Saama Technologies, LLC. (US), Axtria (US), Clarivate (UK), ThoughtSphere (US), ThoughtSpot Inc. (US), Alteryx, Inc. (US), Sisense Inc. (US), Amazon Web Services, Inc., and Veeva Systems (US).
Get 10% Free Customization on this Report: https://www.marketsandmarkets.com/requestCustomizationNew.asp?id=174990653
Media Contact
Company Name: MarketsandMarkets™ Research Private Ltd.
Contact Person: Mr. Aashish Mehra
Email: Send Email
Phone: 18886006441
Address:630 Dundee Road Suite 430
City: Northbrook
State: IL 60062
Country: United States
Website: https://www.marketsandmarkets.com/Market-Reports/pharmaceutical-life-science-analytic-market-174990653.html