Cloud ERP Market Size, Share with Focus on Emerging Technologies, Top Countries Data, Top Key Players Update, and Forecast 2027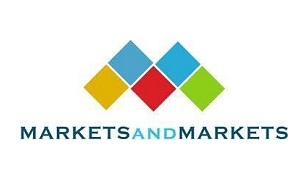 Microsoft (US), Oracle (US), SAP (Germany), IFS (Sweden), Infor (US), Sage software (UK), Workday (US), Plex systems (US), Ramco systems (India), Epicor (US), Tally solutions (India), Odoo (Belgium), Tyler technologies (US), Syspro (South Africa), Acumatica (US), Brightpearl (UK), Deltek (US), QAD Inc. (US), Openpro (US), DELMIAworks (US), 3i Infotech (India).
Cloud ERP Market by Component (Solution, Services), Business Function (Accounting and Finance, Sales and Marketing, Inventory and Order Management), Organization Size, Vertical (BFSI, Manufacturing, IT and Telecom) and Region – Global Forecast to 2027
MarketsandMarkets forecasts the global Cloud ERP Market to grow from USD 64.7 billion in 2022 to USD 130.0 billion by 2027, at a Compound Annual Growth Rate (CAGR) of 15.0% during the forecast period. The major factors driving the growth of the Cloud ERP market include configuring resources easily, operational efficiency, and growing demand for cloud-based solutions and services, implementation of cloud ERP systems to perform core business operations.
Download PDF Brochure: https://www.marketsandmarkets.com/pdfdownloadNew.asp?id=190169866
Large Enterprises segment forecasted to have multiplied growth in market size during the forecast period
Organizations with more than 1,000 employees are categorized as large enterprises. The traction of Cloud ERP in large enterprises is said to be higher than SMEs, as they are adopting Cloud ERP solutions, services to improve business operational efficiency across geographies.
This is due to the affordability and high economies of scale that enables organizations to leverage cloud ERP solutions benefits. Large enterprises spend significantly on R&D in manufacturing, which empowers them to leverage advanced digital solutions, including cloud ERP to improve their business processes. In today's highly competitive world, large enterprises leave no stone unturned to capture a larger market share and hence spend significant amounts on becoming technologically proficient. Moreover, large enterprises spend significantly on ERP workshops, training, and educating their employees to empower them with the latest trends and technological advancements in the cloud ERP market
IT and Telecom to record significant growth during the forecast period
This sector is expected to hold a significant share of the Cloud ERP market due to different advantages offered by service providers who must be ready to move quickly in order to serve Cloud, Content, and new applications and services cloud-based technologies. Cloud ERP is adopted for mission-critical industry verticals, such as IT and ITeS, extensively to improve revenue generation, increase customer insights, contain costs, deliver market-relevant products quickly and efficiently, and help monetize enterprise data assets. Digital transformation is a must to survive in a globally connected and increasingly competitive environment. IT and Telecom companies invest in new technologies, such as smart computing products, IoT, cloud computing, Cloud ERP, mobility, and analytics, to gain efficiency, innovation, and attract consumers. The increasing amount of documentation work creates a huge demand for cloud-based storage, backup, and related services to keep confidential data secure and available on-demand. IT and telecom is one of the most significant industries in the cloud ERP market. The amount of data generated in the telecommunications industry is huge, requiring superior quality storage solutions and services. It is crucial for telecom and IT corporations to reevaluate their strategies and ideally apply advanced technologies to capture a competitive position among the manifold companies operating in the telecommunication market. The ERP software in the IT and telecom industry encourages process facilitation and improves the whole improvement procedure. The growth in the telecom sector is being guided by the ERP system and can be turned into an opportunity to enhance the level of the market footprint. The ERP solution for this sphere is more multifaceted on account of ongoing technological advancements that immediately influence the requirements making them prone to changes.
Request Sample Pages: https://www.marketsandmarkets.com/requestsampleNew.asp?id=190169866
Cloud ERP Market Regional Analysis:
The Europien organizations are moving their IT services to the cloud to improve efficiency and reduce costs. By replacing legacy systems with centralized shared services, organizations can focus on their core business, improve data security, and focus on financial and human resources. The increasing digitalization and the growing focus of organizations on IT problems and streamlining IT processes and services with business objectives are projected to drive the demand for cloud ERP solutions in the region.
Growing government investments for modernizing government operations and promoting digital transformation is expected to fuel the market growth of cloud ERP market in UK. for instance, in March 2021, The UK government launched the Government Shared Services program to consolidate and standardize back-office functions across government departments. This program includes the implementation of cloud ERP solutions to streamline financial management, HR, procurement, and payroll processes.
France is witnessing high economic growth and is adopting digital transformation initiatives. The French government has cautiously adopted cloud technology solutions to store data and provide services. It is increasingly spending on cloud ERP, as the public sector is focusing on equipping its operations with cloud technology solutions similar to the private sector. such factors are expected to help the coud ERP market to grow in the country.
Germany's Cloud ERP market is growing due to Germany's Industry 4.0 initiative which focuses on the integration of advanced technologies such as IoT, AI, and automation into manufacturing and industrial operations to enhance efficiency, flexibility, and competitiveness. Cloud ERP solutions offer the agility and flexibility required for German manufacturers to adapt to changing market demands and production requirements swiftly. These systems allow for real-time data access and collaboration, enabling faster decision-making.
Unique Features in the Cloud ERP Market:
Scalability stands out among features because it enables businesses to adapt resources to meet changing needs without being constrained by conventional on-premises systems. This versatility encourages development and cost-effectiveness.
With remote access to essential corporate data and operations from any location with an internet connection, cloud ERP accessibility is a game-changer. With this capability, teams who are spread out geographically can collaborate and work remotely, increasing flexibility.
Another important factor is automatic upgrades, with cloud ERP providers often releasing updates and security patches. This supports system dependability by ensuring that users always have access to the newest features and security upgrades without the burden of manual installations.
Additionally, the cloud ERP approach is inherently cost-effective because it operates on a subscription-based basis and does not require significant up-front capital costs. Due to its accessibility, small and medium-sized firms can now profit from ERP systems, increasing their competitiveness.
Major Highlights of the Cloud ERP Market:
Because of its adaptability and scalability, cloud ERP (Enterprise Resource Planning) has seen increasing acceptance. Many businesses have switched from conventional on-premises ERP systems to the cloud since it has become the go-to option for those trying to simplify operations and cut expenses. Because advanced ERP systems don't require substantial upfront capital investments thanks to the cost-effectiveness of cloud ERP, which is characterised by subscription-based pricing models, businesses of all sizes, including SMEs, may now use them.
A distinguishing feature is scalability, which enables businesses to easily adapt their ERP resources to meet shifting needs. This versatility allows for expansion without being constrained by conventional systems. Another significant benefit of cloud ERP systems is their accessibility, since they enable remote access to critical corporate data and operations from any location with an internet connection. This accessibility encourages remote work and fosters international collaboration, giving businesses additional freedom.
Automatic updates, a feature that guarantees users consistently access the newest features and security fixes without the manual work of maintenance, are a hallmark of cloud ERP systems. A unified ecosystem is created via integration capabilities with other cloud-based corporate apps, improving operational effectiveness and data accuracy. Tools for customization and configuration enable firms to adapt their ERP systems to specific requirements and workflows, streamlining operations and boosting productivity.
Organisations can gain useful insights from their data with the use of business intelligence and analytics tools incorporated into cloud ERP systems, which encourages data-driven decision-making. Features for compliance management help companies follow industry-specific rules and norms, lowering compliance risks. Vendor experience is important since cloud ERP providers have specialised knowledge in managing ERP systems, assuring effective operation, maintenance, and support, and lowering the IT burden on businesses.
Inquire Before Buying: https://www.marketsandmarkets.com/Enquiry_Before_BuyingNew.asp?id=190169866
Top Key Companies in the Cloud ERP Market:
Major Cloud ERP vendors include Microsoft (US), Oracle (US), SAP (Germany), IFS (Sweden), Infor (US), Sage software (UK), Workday (US), Plex systems (US), Ramco systems (India), Epicor (US), Tally solutions (India), Odoo (Belgium), Tyler technologies (US), Syspro (South Africa), Acumatica (US), Brightpearl (UK), Deltek (US), QAD Inc. (US), Openpro (US), DELMIAworks (US), 3i Infotech (India) . These market players have adopted various growth strategies, such as partnerships, agreements, and collaborations, and new product enhancements to expand their presence in the Cloud ERP market. Product enhancements and collaborations have been the most adopted strategies by major players from 2020 to 2022, which helped companies innovate their offerings and broaden their customer base.
A prominent player in the Cloud ERP market, Oracle is an established and leading vendor of enterprise-grade products and solutions. The company specializes in developing, manufacturing, and marketing hardware systems, databases, middleware software, and application software. Its offerings are categorized into three business segments, namely cloud and on-premises software, hardware, and services. The cloud and on-premises software segment offers SaaS, Platform-as-a-Service (PaaS), and Infrastructure-as-a-Service (IaaS); applications; databases; and middleware software. The hardware segment offers Oracle-engineered systems, servers, and storage and industry-specific products. The services segment offers cloud services to organizations of all sizes, government agencies, educational institutions, and resellers. Oracle's Fusion EPM, Cloud applications, OCI provide planning, profitability and cost management, financial consolidation and close, account reconciliation, tax reporting, narrative reporting, and enterprise data management to diverse clients, from SMEs, mid-sized businesses, and customers to large enterprises across all major verticals. In the cloud ERP market, Oracle offers Oracle Cloud ERP to help organizations quickly adapt business models and processes to reduce costs and increase innovations. The solution comprises technologically advanced features and capabilities, such as project management, risk management, supply chain management, and analytics for cloud ERP, which enable organizations to obtain enhanced insights, increase agility, and improve efficiency.
Then we have SAP, a leading producer of software for the management of business processes, developing solutions that facilitate effective data processing and information flow across organizations. It categorizes its diverse portfolio into applications; technologies and services; and SAP business network segment. SAP is the market leader in enterprise application software and aims to help companies of all sizes. It leverages the latest technologies, such as machine learning, the Internet of Things (IoT), and advanced analytics to aid customers' businesses into intelligent enterprises. The company offers an end-to-end suite of applications and services to enable customers to operate profitably, adapt continuously, and make a difference. This is ensured by redefining ERP solutions or paradigms existing and creating networks (fresh) of intelligent enterprises that provide transparency, resiliency, scalability, and sustainability across supply chains. SAP's end-to-end suite of applications and services enables its customers to operate profitably, adapt continuously, and provide an upper edge to make a difference worldwide. The company's integrated applications connect all parts of a business or business unit into an intelligent and automated suite on a fully digital platform while replacing the process-driven, legacy platform existing. Today, SAP has more than 230 million cloud users, more than 100 solutions covering mostly all business functions, and one of the largest cloud portfolios of any provider globally.
Microsoft, a leading developer of personal-computer software systems and application operates through three major business segments, namely, productivity and business processes, intelligent cloud, and more personal computing. In the arena of cloud ERP, the company offers Microsoft Dynamics 365 for ERP and CRM management to help organizations make smarter decisions and fuel their business growth. This solution comprises salient features, such as sales, marketing, finance, operations, and HR. Microsoft caters to various verticals, including education, insurance, government, health, hospitality and travel, and retail and consumer goods. Microsoft Dynamics platform on Azure enables taking smarter decisions, redesign business processes quicker and fuel business growth using the cloud-based ERP solution built for and on, Azure—bringing together ERP, business intelligence, infrastructure, compute, and database services. Microsoft Dynamics 365 is hosted in the Microsoft Azure cloud. It brings together all the capabilities of ERP and CRM processes. Besides, it uses standard web technologies to bring together Microsoft and non-Microsoft cloud services.
With Microsoft Dynamics 365, clients have easy access to versatile applications for finance, sales, marketing, field services, supply chain, and more. These are the tools and technologies required for the management, analysis, and optimization of the business. It is designed for companies ready to adapt and innovate in real-time using agile, flexible, efficient, and evolving applications useful for copying, modifying, and extending processes. Microsoft ensures that all the Dynamics 365 apps offer a consistent and modern experience based on built-in and updated insights, intelligence, and workflows. Besides, a mutual data model and unified application platform guarantees seamless extensibility and interoperability among others.
Media Contact
Company Name: MarketsandMarkets™ Research Private Ltd.
Contact Person: Mr. Aashish Mehra
Email: Send Email
Phone: 18886006441
Address:630 Dundee Road Suite 430
City: Northbrook
State: IL 60062
Country: United States
Website: https://www.marketsandmarkets.com/Market-Reports/cloud-erp-market-190169866.html