Security Orchestration, Automation and Response (SOAR) Market Analysis And Trends By Segmentations, Top Key Players, Geographical Expansion, Future Development & Forecast 2027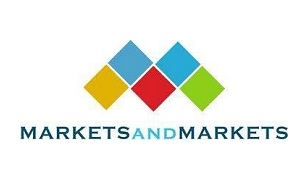 IBM (US), Cisco (US), Rapid7 (US), Palo Alto Networks (US), Splunk (US), Swimlane (US), Tufin (US), Fortinet (US), ThreatConnect (US), Trellix (US), Sumo Logic (US), Siemplify (US), LogRhythm (US), Resolve (US), Exabeam (US), manageEngine (US), KnowBe4 (US), D3 Security (Canada), Qvine (US), Cyware (US), LogicHub (US).
Security Orchestration, Automation and Response (SOAR) Market by Offering (Platform & Solutions, Services), Application (Threat Intelligence, Network Forensics, Compliance), Deployment Mode, Organization Size, Vertical and Region – Global Forecast to 2027
MarketsandMarkets forecasts the global Security Orchestration, Automation and Response Market size is expected to grow from an estimated value of USD 1.1 billion in 2022 to USD 2.3 billion by 2027, at a Compound Annual Growth Rate (CAGR) of 15.8% from 2022 to 2027. Incidents of phishing emails and ransomware are rising, also SOAR solution helps security team to fight against alert fatigues these factors are driving the market growth.
Download PDF Brochure: https://www.marketsandmarkets.com/pdfdownloadNew.asp?id=176584778
By offerings, services segment to grow at higher CAGR during forecast period
Services involve support offered by security vendors to assist their customers to use and maintain security products efficiently. With the increasing sophistication in cyberattacks, organizations are adopting security services to address risks related to cyber threats as well as prevent them. The security services market is segmented across two major types: professional services and managed services. These services enhance the security portfolio of enterprises and safeguard their systems from unauthorized access, exploitation, and data loss. With the increasing digitalization and changing regulatory norms, customers need continuous guidance from SOAR implementation experts. This expertise gathered from managed services helps consumers design customized solutions for their business processes. MSPs also ensure customers are aware of the Return on Investment (RoI) on their security platform.
By deployment mode, cloud segment to grow at higher CAGR during forecast period
With the rapid digital transformation, organizations are changing their operating models and embracing cloud-based solutions. Cloud-based deployment offers several benefits to organizations, such as scalability and agility, reduce physical infrastructure, less maintenance cost, and 24/7 data accessibility from anytime, anywhere. Thus, organizations are adopting cost-effective SOAR solutions to prevent and protect volumes of data from cyberattacks. Cloud platforms automate all the process in an organization that falls short of staff to monitor security operations. These platforms also offer additional support and consulting services.
What is SOAR?
Security Orchestration, Automation, and Response (SOAR) refers to a collection of software solutions and tools that allow organizations to streamline security operations in three key areas: threat and vulnerability management, incident response, and security operations automation.
Request Sample Pages: https://www.marketsandmarkets.com/requestsampleNew.asp?id=176584778
Security Orchestration, Automation and Response (SOAR) Market Regional Analysis:
In 2022, the most targeted region for cyberattacks was Asia Pacific; it accounted for one in four cybersecurity attacks launched worldwide. Most incidents in the region were experienced in Japan, Australia, and India, where server access and ransomware were among the most popular forms of attacks.
Japan
Japan has acts such as the Basic Cybersecurity Act and the protection of personal information, which promote the need for a SOAR. Japan Net Bank (JNB), Japan's first internet-only bank, encountered challenges such as unauthorized access due to the ineffective analysis of web access logs, along with a labor-intensive risk management process. To improve its cyber defense strategies, JNB adopted Splunk Enterprise, a major SOAR vendor; it helped JNB capture, analyze, and share actionable insights based on JNB's daily operations logs
ANZ
The Australian government has initiated the Cyber Security and Offensive Cyber Operations Organizations to counter daily threats. The cost to recover from a breach is significantly high in this country. Hence, there is an awareness and demand for SOAR solution and services by Australian organizations to protect themselves from the ever-increasing complex threats.
China
China, like many nations, faces cybersecurity threats. SOAR can be used to automate the detection and response to cyber threats. It can help in analyzing large volumes of security alerts, identifying patterns, and responding to incidents in real-time.
Unique Features in the Security Orchestration, Automation and Response (SOAR) Market
The Security Orchestration, Automation, and Response (SOAR) Market distinguishes itself from other cybersecurity vendors with a number of distinctive qualities. In particular, orchestration and workflow automation make it possible to automate complicated security operations using pre-established workflows. This lessens the need for manual intervention, speeds up incident response, and assures that security events are handled consistently.
The Integration Capabilities of SOAR platforms are one of its main advantages. They link with a variety of security tools and systems with ease, enabling data sharing and automated reactions throughout the security infrastructure. Security analysts are guided through specified actions by incident response playbooks, ensuring effective incident response even for less experienced team members.
Security analytics and threat intelligence are heavily emphasised on SOAR platforms. By enhancing security data with advanced analytics and threat intelligence, they help prioritise threats and give security warnings meaning. Organisations may modify workflows, playbooks, and integrations to their particular security requirements through customization and flexibility, keeping up with changing security threats and regulatory requirements.
The capabilities of SOAR platforms are improved by machine learning and AI. They enable automated decision-making and threat detection based on machine learning and artificial intelligence, identifying new dangers and suggesting countermeasures. Features for case management and collaboration centralise incident tracking and resolving, encouraging effective teamwork among security specialists.
Major Highlights of the Security Orchestration, Automation and Response (SOAR) Market
First and foremost, SOAR platforms offer a Streamlined issue Response methodology, centralising issue management and automating response processes, resulting in faster reaction times and more effective threat mitigation.
The second benefit of SOAR systems is Integrated Threat Intelligence, which seamlessly integrates threat data sources to improve contextual understanding of security alerts and enable organisations to more precisely prioritise and respond to real-time threats.
The third characteristic is orchestration and automation, and SOAR platforms are excellent at automating complex security operations and everyday activities. By doing this, incident resolution is sped up, the workload of security analysts is reduced, and uniformity in response processes is guaranteed.
Organisations are empowered to assess the efficacy of their security activities thanks to the availability of strong Reporting and Metrics capabilities, which provide insights for streamlining procedures and proving compliance.
One standout aspect of SOAR solutions is scalability. Whether it's handling a higher volume of alerts or integrating new security tools, SOAR solutions are made to expand along with an organization's security requirements.
Inquire Before Buying: https://www.marketsandmarkets.com/Enquiry_Before_BuyingNew.asp?id=176584778
Competitive overview:
The SOAR market is led by some of the globally established players such as IBM (US), Cisco (US), Rapid7 (US), Palo Alto Networks (US), Splunk (US), Swimlane (US), Tufin (US), Fortinet (US). These players have adopted various growth strategies such as partnerships, agreements, collaboration, acquisitions and product developments to increase their market presence.
Founded in 1911 and headquartered in New York, US, International Business Machines (IBM) Corporation is a global technology and innovation corporation. It offers a wide variety of products, services, and technologies in various disciplines, such as analytics, cloud, commerce, cognitive, IT infrastructure, and security. The company offers various cybersecurity products that include endpoint protection, network protection, mainframe security, application security, data security, security intelligence and operations, advanced fraud protection, and cloud and mobile security.
The company offers the IBM Resilient Security Orchestration, Automation and Response (SOAR) platform that integrates with the organization's existing IT infrastructure and helps companies defend against cyberattacks and critical business risks by orchestrating and automating incident response processes. IBM operates through 6 business segments, namely, Global Business Services (GBS), Cognitive Solutions, Technology Services & Cloud Platforms, Systems, Global Financing, and Others. IBM provides its solutions & services to various industry verticals, such as IT, healthcare, life sciences, government, telecom, automobile, manufacturing, FMCG, chemicals & petroleum, electronics, energy & power, media & entertainment, mining, retail, BFSI, travel & transportation, and education. The company has a presence in more than 175 countries, including regions, such as North America, Europe, Asia Pacific, Middle East & Africa, and Latin America.
Founded in 1984 and headquartered in California, US, Cisco Systems, Inc. is a global provider of networking equipment. The company designs, manufactures, verifies, and sells integrated products & services that have been powering the Internet since 1984. It also offers Internet Protocol (IP)-based networking, security, cybersecurity products, and services. It has grouped its products & technologies into various categories, such as Infrastructure Platforms; Applications; Security, and Other Products.
Cisco's Defense Orchestrator solution improves the efficiency of physical and digital security operations and helps organizations protect networks, computers, programs, and data from cyberattacks, damage, security breaches, or unauthorized access. Cisco caters to a large array of industries, such as education, energy, financial services, government, healthcare, hospitality, insurance, manufacturing, retail, sports and entertainment, and transportation. The company has a presence across the globe in regions, such as North America, Asia Pacific, Europe, Middle East & Africa, and Latin America.
According to MnM's market evaluation framework, most companies opt for inorganic growth strategies to maintain their position in the market. The number of deals increased by around 50-60% relatively in the period of 2020-2021. These deals collectively include partnerships, acquisitions, collaborations, and alliances.
Media Contact
Company Name: MarketsandMarkets™ Research Private Ltd.
Contact Person: Mr. Aashish Mehra
Email: Send Email
Phone: 18886006441
Address:630 Dundee Road Suite 430
City: Northbrook
State: IL 60062
Country: United States
Website: https://www.marketsandmarkets.com/Market-Reports/security-orchestration-automation-response-market-176584778.html