Multifaceted artist John Loville III releases out-of-the-box music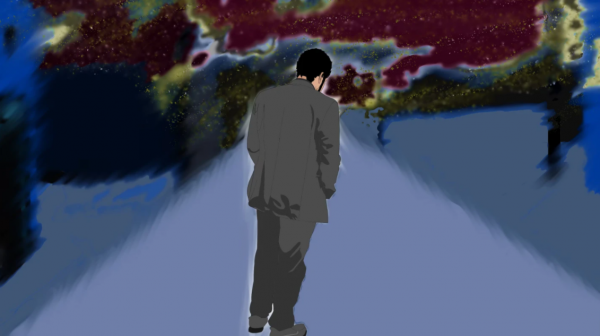 Born in Galveston, Texas, John Loville III is a multifaceted artist who makes unique music. He is a singer, producer, and rapper who moved to Reno, Nevada, with his parents shortly after his birth. A blend of elements from different cultures of Texas and Nevada is evident in the euphonious music that John makes. With his hard work and dedication, John is rapidly paving his way through the music industry.
John belongs to a musical family. While in Reno, John's father was making beats and sang astounding songs in a group called "Fight Club". Inspired by his beloved father, John decided to follow in his footsteps at a very early age. John has always been surrounded by music as his father was into Soul, R&B, and Hip Hop music, while his mother was fond of Soul and Gospel music.
John believes that music has therapeutic abilities that can heal a suffering soul, mentally, physically, and emotionally. He has always been in awe of the magic that music can create in any situation. But it wasn't until John moved back to his parents' hometown Beaumont that he realized he had innate music-making skills. He says,
"My dad had a feeling it was time to go back home to Beaumont, and so we did as he said. After moving back home, I found out that I could sing. I started singing with my older sister, and I loved singing with her all the time."
John's sister has been a huge support system in his life. She taught him how to play piano, from where his passion for making music escalated. Music does to John what water does to a thirsty person. It soothes him; it excites him; it makes him want to break free!
John has given several hits to the music industry, including his 2018 released singles "How it used to be" and "Bring it Back". His music is the kind that makes people forget about their worries and stress. His music is powerful yet subtle and relaxing yet hard-hitting, a perfect blend of upbeat rhythm and free-flowing lyrics.
Over the years, John has created a steady fan base that supports him throughout his thick and thin. He urges his fans to stay tuned as many amazing projects are on their way, so watch out!
Listen to John Loville III's music now on YouTube.com.
Media Contact
Company Name: John Loville III
Contact Person: Media Relations
Email: Send Email
Country: United States
Website: www.youtube.com/watch?v=g4TWgwEkq3c